GET FEATURED in  the newsletter, on the blog and on social media
Next to your listing on the site we also offer you the opportunity to be in the spotlight through our newsletter and social media channels, and by writing for our blog.
This website is created for and by small scale independent businesses.
The more you contribute, the more you are able to get your walking holiday and your business noticed!
PUT YOUR AREA AND BUSINESS IN THE SPOTLIGHT
We are always looking for quality content that we can share and promote, for example:
Special offers you have
Stories from your area (for example, about the natural history, an interesting background story about a historic event or something that makes your area unique)
The story of your business
You will be featured as the author of the article.
Is writing not your passion and would you love some help with this? For a small fee we can help you with writing your articles, or work with something you send us as an outline. Get in touch with us to hear more about this option.
ABOUT WRITING FOR WALKINGHOLIDAYINFO.COM
ARTICLES
Will be published on our blog, and shared on social media and in our newsletter.
We are looking for high value articles, consisting of engaging text illustrated with beautiful high quality images. You can share about the local history, landscape, nature, experiences your clients have had, share some experiences about running your business and being a small independent business. It could be about something unique about your area that you can see nowhere else. The articles should not be purely an advert for your holiday but an informative enjoyable read for people interested in walking and travel (although of course there will be a link to your offering at the end and your business will be mentioned and featuring).
As a guideline, articles should be:
more than 500 words
unique text that will only be published on Walkingholidayinfo.com and through our social media channels (we can not re-publish existing content as it will be picked up as duplicate content and negatively affect the website's search engine rankings.
a few good high resolution photos to be published with the article. The best kind of images for an audience like ours are people walking in beautiful landscapes, but other great images are; nature shots, landscapes, paths, a beautiful picture of your accommodation (if relevant).
Please note that we reserve the right to edit your article slightly, of course we'll run our edits past you first. We need to give everyone a chance to be featured so the frequency and timings of the content we can publish for each business is to the discretion of the team at walkingholidayinfo.com.
If you don't have high quality images, we may be able to help you sourcing some free images, but it's always better to have your own images to go with your article. Of course make sure you have the legal right to use the images that you send us.
Have a look at Articles & News for example articles and subjects.
SOCIAL MEDIA POSTS
You can also send us short snippets of text and images to share news you have, something unique about your area, for example a beautiful view on a trail, a group of happy walkers that booked through the site ( of course ask people's permission before sending us content of this type), a field of wild flowers. If you have a beautiful personal short story from a client or customer testimonial with a photo (selfie) of the customer, this is very suitable as well.
If you have any questions, don't hesitate to get in touch with us, we are happy to help and answer your questions. Email us at [email protected] 
the walkingholidayinfo team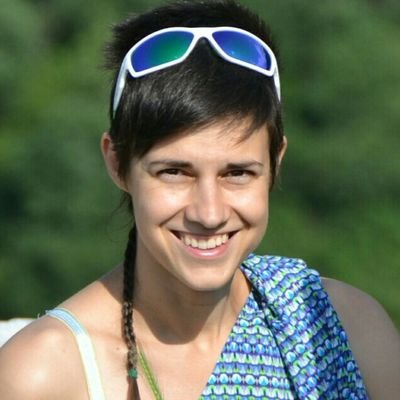 Silviya
Customer service, social media and marketing
Miro
Customer service, social media and marketing
Dave
Text writing, web & graphic design
Helena
Text writing, web & graphic design